The 2020 staff award went to Senior Electronics Engineer Andrew Alexander (use picture from EIS website) for his excellence in designing novel analog electronic and high speed digital apparatus as well as his continued brilliance in diagnosing and repairing complex electronic instrumentation in our many laboratories.  Andy received multiple letters of recommendation extolling his value to the Department.  Instrumentation research at IU Chemistry would be exceedingly more difficult without his skill and dedication.  Andy has been with the department's Electronics Instrument Services facility since January 1987.  Congratulations Andy!
Retirements and Departures:
Cheryl Johnson retired at the end of 2019 after nearly 39 years of service to Indiana University.  Cheryl worked in Chemistry and many other departments as a library associate, research secretary, administrative secretary, and grants specialist prior to becoming the Chemistry Department's Human Resources Coordinator in 2006.
Director of Business Misty Theodore became the Director of Contracts, Grants, and Research Administration for the Luddy School of Informatics, Computing and Engineering in February 2020.
Rickey Hackler retired in June 2020 after an amazing 44 years of service to IU.  Rick managed the receiving dock, assisted in the stock room, and performed many other support duties since joining the department in 2003.
Linda Cage retired in July 2020 after ten and a half years at IU.  Linda came to the department in 2009 and served as the Business Office receptionist for a time before becoming our research purchasing agent.
Webmaster, graphic designer, and IT professional Danny McMurray will depart IU to run his own business in December 2020.
Information Technology Group leader and College Zone 3 IT Director Brian Crouch will become the Director of Research Computing in the College of Arts and Sciences in December 2020.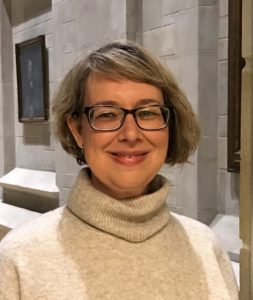 New Faces:
Jennifer McCloud (pictured on right) was hired as our new Human Resources coordinator in March 2020.  Prior to coming IU she had worked many years in the financial sector in Bloomington.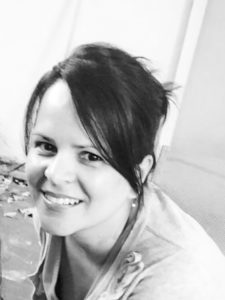 Talia Anderson (pictured on left) became our new Director of Business in April 2020.  Talia was previously the Director of Business for five smaller departments in the College:  Philosophy, Religious Studies, Criminal Justice, History and Philosophy of Science, and the Program for Political and Civic Engagement. Prior to that she was the grants manager for the Biocomplexity Institute.
Passages:
Long time department glassblower (1947-1985) Earl Sexton passed away at age 104 in November.